To our darling Sash, 11 years have passed since we first layed eyes on your pink perfectly formed face. Since we first touched our lips on your forehead and felt the heat and life tingling its energy into our world. So many memories have been formed and engraved into our hearts since that day. And now you stand on the threshold of a whole new change, your body, your mind, your hormones, your soul, everything about you is about to electrify into action. Exciting and frightening all at the same time. We stand here beside you, our little snoo, embarking on this new journey with you.
Happy Birthday babe... cant wait to share the very first live concert....Anastacia....your Idol....with you on the 26th of March.
All my love
Mom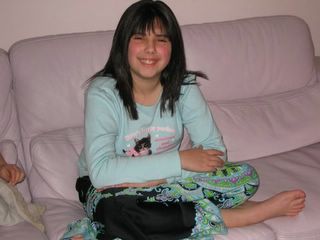 Words can never adequitly define the exquisite love I share with you. Happy 11th birthday Angel.